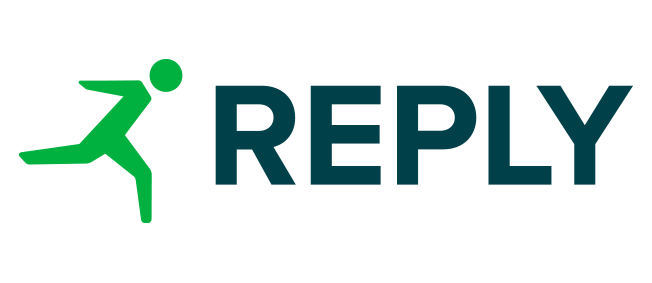 Junior Developer (m/w/d) im Bereich Energiewirtschaft
Festanstellung at Reply AG in Luise-Ullrich-Straße 14, 80636 München, Deutschland
Online since 2021-04-07
Company profile of Reply AG
---
Aufgaben:
- Du wirst Teil der Energiewende und begleitest führende Energieversorger bei der Entwicklung neuer digitaler Geschäftsmodelle
- Dein Fokus liegt auf der Softwareprogrammierung, dabei analysierst du betriebswirtschaftliche Prozesse und entwickelst neue anspruchsvolle Lösungen auf Basis von SAP Komponenten
- Einbindung in den kompletten Projektzyklus in enger Zusammenarbeit mit unseren Kunden: Von der Anforderungsaufnahme und -analyse über die Programmierung bis zum laufenden Produkt
- Integration neuer Funktionen sowie Entwicklung innovativer Technologien
Benefits:
- Wir bieten dir ein attraktives Gehalt und ein wettbewerbsfähiges Gesamtpaket
- Regelmäßige und systematische (externe und interne) Weiterbildungsmöglichkeiten
- Modernes Arbeiten in einem innovativen und internationalen Team
- Flexible Arbeitszeiten
- Moderne Technologien
- Mentoring Program
- Firmen-Events
Qualifikationen:
- Erfolgreich abgeschlossenes Hochschulstudium der (Wirtschafts-) Informatik, Mathematik, Physik o.ä.
- Du hast bereits Grundkenntnisse in einer oder mehreren Programmiersprache(n) gesammelt
- Idealerweise erste Berufserfahrung im IT-Umfeld (auch im Rahmen von Praktika oder Werkstudententätigkeiten)
- Du bist ein Teamplayer und teilst gerne deine Ideen
- Sehr gute Kommunikationsfähigkeiten in deutscher und englischer Sprache sowie Bereitschaft, national zu reisen runden dein Profil ab
Ohne Power geht das Licht aus
Power Reply ist ein auf die Energie- und Versorgungsbranche spezialisiertes Unternehmen der Reply Gruppe mit dem vorrangigen Ziel, Kundenunternehmen durch innovative Lösungen und Dienstleistungen zur Steigerung der Prozesseffizienz bei der Optimierung ihrer IT-Investitionen zu unterstützen. Power Reply ist der ideale Partner für das Management der Wertschöpfungskette, professionelle Prozessberatung, effiziente Systemintegration sowie umfassendes Application Management.
Salary

attraktives Gehalt

Working hours

flexibel

Location

Luise-Ullrich-Straße 14, 80636 München, Deutschland (Germany)

Working language

Deutsch, Englisch

Field of studies

Electrical Engineering, Computer Science, Computer Science - Bioinformatics, Computer Science - Games Engineering, Computer Science - Informatics, Computer Science - Business Informatics, Mathematics, Physics

Kontakt

Reply AG
Luise-Ullrich Straße 14
80636 München, Germany
Does this job description not correspond to your profile? Reply AG also likes to get unsolicited application.
Alumni & Career übernimmt keine Gewähr für die Inhalte dieser Stellenanzeige. Sehen Sie ein Problem mit dieser Stellenanzeige? Report this job ad!
Need help with your application? Visit our event:
TUM Alumni & Career
Learn about the best practices for networking on social media