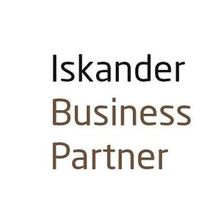 Junior Consultant (m/w/d)
Festanstellung at Iskander Business Partner in München; Düsseldorf; Frankfurt am Main; Hamburg
Online since 2022-09-08
---
Unsere Mitarbeiter*Innen tragen jeden Tag mit viel Leidenschaft, Spaß und Mut dazu bei, dass wir eine der erfolgreichsten Unternehmensberatungen in der DACH Region sind. Du schätzt eine einzigartige Unternehmenskultur, in die das "NEW NOW" bereits integriert ist und smart work, purpose-driven culture, Nachhaltigkeit, Diversität und Gleichberechtigung selbstverständlich sind? Dein Herz schlägt für Customer Centricity, Data Based Marketing & Sales, Digital Excellence und Smart Products & Innovations? Viel Verantwortung, eine kontinuierliche Weiterentwicklung und eine herausragende Unternehmenskultur sind Dir wichtig? Dann herzlich Willkommen in der IBP-Familie!
Attachment
Download
Salary

Not provided

Working hours

Not provided

Location

München; Düsseldorf; Frankfurt am Main; Hamburg (Germany)

Working language

Deutsch

Field of studies

Computer Science, Computer Science - Business Informatics, Mathematics, Miscellaneous, Business Studies

Kontakt

Iskander Business Partner
Paulstraße 19
85737 Ismaning, Germany

Laura Wolf
0172 457 7034
laura.wolf@i-b-partner.com

Link to the offer Applications to this email address
Alumni & Career übernimmt keine Gewähr für die Inhalte dieser Stellenanzeige. Sehen Sie ein Problem mit dieser Stellenanzeige? Report this job ad!
Need help with your application? Visit our event:
TUM Alumni & Career
Thriving in your career despite structural disadvantages and persistently pursuing your passions regardless of hurdles and challenges.