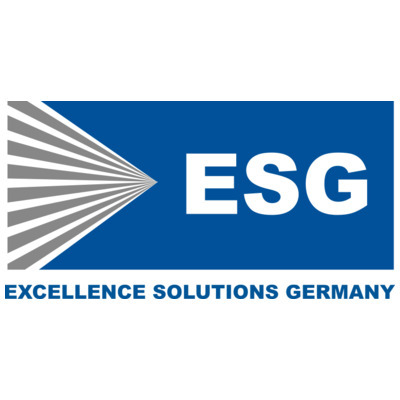 Fahrrad E-Bike Briefzusteller 3.000€ netto in München m/w/d auch Teilzeit möglich
Werkstudent, Befristete Anstellung, Festanstellung at Excellence Solutions Germany ESG GmbH in München, Aschheim, Unterschleißheim, Freising, Dachau, Erding, Garching, Unterföhring
Online since 2022-11-16
---
Wir suchen ab sofort Briefzusteller OHNE Führerschein für die Zustellung mit E-Bike oder Fahrrad (m/w/d) an verschiedenen Standorten München.
Entweder 6-Tage Woche von Mo bis Sa oder einer 5-Tage Woche ebenfalls von Mo bis Sa, jedoch mit 1 rotierend freien Tag pro Woche. Auch besteht die Möglichkeit in Teilzeit zu arbeiten.
Das bieten wir:
- Mind. 3000€ netto (bei St. Kl.1) bei einer 6-Tage Woche 48h/Woche) inkl. Verpflegungsmehraufwand und Zulagen
- Bis zu 30 Urlaubstage pro Jahr
- Bezahlte Überstunden
- Urlaubs- & Weihnachtsgeld
- Sofortigen Einsatzbeginn
- Aufstiegsmöglichkeiten
Ihre Aufgaben als Briefzusteller:
- Be- und Entladen des Fahrzeuges
- Auslieferung und Scannung der Ware
Das bringen Sie als Briefzusteller mit:
- Einwandfreies Führungszeugnis, d.h. ohne Einträge
- Absolute Zuverlässigkeit
Interesse?
- Rufen Sie uns an: 0231 - 999 608 01
- WhatsApp-Nachricht: 0160 913 629 06
- Mailen Sie uns jobs(@)excellence-solutions(.)de
Das sind wir: www(.)excellence-solutions(.)de
Salary

3000€ netto

Working hours

20 - 48h Woche

Location

München, Aschheim, Unterschleißheim, Freising, Dachau, Erding, Garching, Unterföhring (Germany)

Working language

Deutsch, Englisch, Französisch, Spanisch

Field of studies

Agricult. a. Horticult. Sciences, Architecture, Biology, Brewing and Beverage Tech., Chemistry, Electrical Engineering, Nutritional Sciences, Forestry Science, Computer Science, Computer Science - Bioinformatics, Computer Science - Games Engineering, Computer Science - Informatics, Computer Science - Business Informatics, Civil Engineering, Landscape Architecture a. Planning, Mechanical Engineering, Mathematics, Medicine, Physics, Miscellaneous, Sports and Health Sciences, TUM School of Education, TUM School of Governance, Business Studies

Kontakt

Excellence Solutions Germany ESG GmbH
Emil-Figge-Str. 43
444227 Dortmund, Germany

ESG Recruiting Team
0231 - 999 608 01
jobs@excellence-solutions.de


WhatsApp-Nachricht: 0160 913 629 06
Link to the offer Applications to this email address
Alumni & Career übernimmt keine Gewähr für die Inhalte dieser Stellenanzeige. Sehen Sie ein Problem mit dieser Stellenanzeige? Report this job ad!
Need help with your application? Visit our event:
TUM Alumni & Career
Wir zeigen Ihnen, wie Sie Ihr Anschreiben präzise und positionsbezogen formulieren können.